Γεια σας και καλώς ήρθατε στο νέο ιστολόγιο του Ολοήμερου Τμήματος
του 2ου Δημοτικού Σχολείου Ιαλυσού-Ρόδου!
Φέτος μετά την επιτυχία του περσινού μας project "ΔΙΑΤΡΟΦΗ ΚΑΙ ΥΓΕΙΑ ΓΙΑ ΜΑΣ ΤΑ ΠΑΙΔΙΑ"(HEALTH NUTRITION IN PRIMARY SCHOOL) το οποίο βραβεύτηκε με 3 ταμπέλες ποιότητας (2 από την Ρουμανία και 1 από την Ελλάδα) αποφασίσαμε να ξεκινήσουμε ένα διαφορετικό project που θα είχε να κάνει περισσότερο με την ομιλία.
Δημιουργήσαμε λοιπόν το "HELLO EUROPE" και πάλι μέσα στα πλαίσια του eTwinning!!

Σ'αυτό το project όλοι λέμε το "Hello and welcome " στη γλώσσα μας!!
Φτιάχνουμε posters με ότι νομίζουμε ότι χαρακτηρίζει τον τόπο μας ,γράφουμε στο voki τις φωνές μας για να μας ακούσουν και οι ευρωπαίοι συμμαθητές μας, σχολιάζουμε και μαθαίνουμε για τις δικές τους χώρες.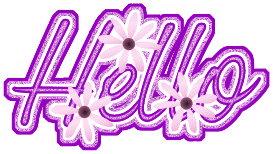 glitter-graphics.com


glitter-graphics.com
Hello and welcome in the new blog of 2nt Primary -all day school of Ialisos-Rhodes-Greece.
In this project schools design a poster incorporating the words "Hello" and "Welcome" in their language. The poster can be decorated with traditional symbols, national flag, scenery, etc. These posters will be sent to all other partner schools, where can be discussed and displayed with a map of Europe so children can identify themselves to their fellow Europeans.